Have you wondered what if you can't express yourself well and you might end up giving the wrong information to your doctor?
It is important to find a doctor who speaks your language because a timely and accurate diagnosis will save lives!
How to book an appointment?
Step 1
Select your native language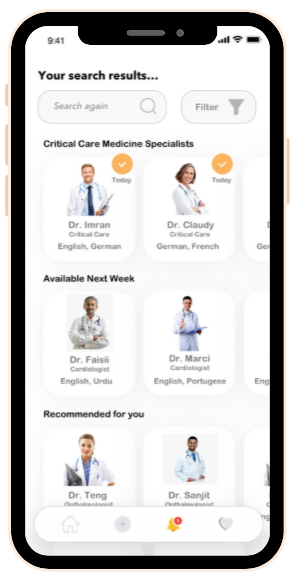 Step 3
Make an appointment with your preferred doctor!
How does the booking system work?
We have made it easy for you to locate the nearest doctors who speak your language.